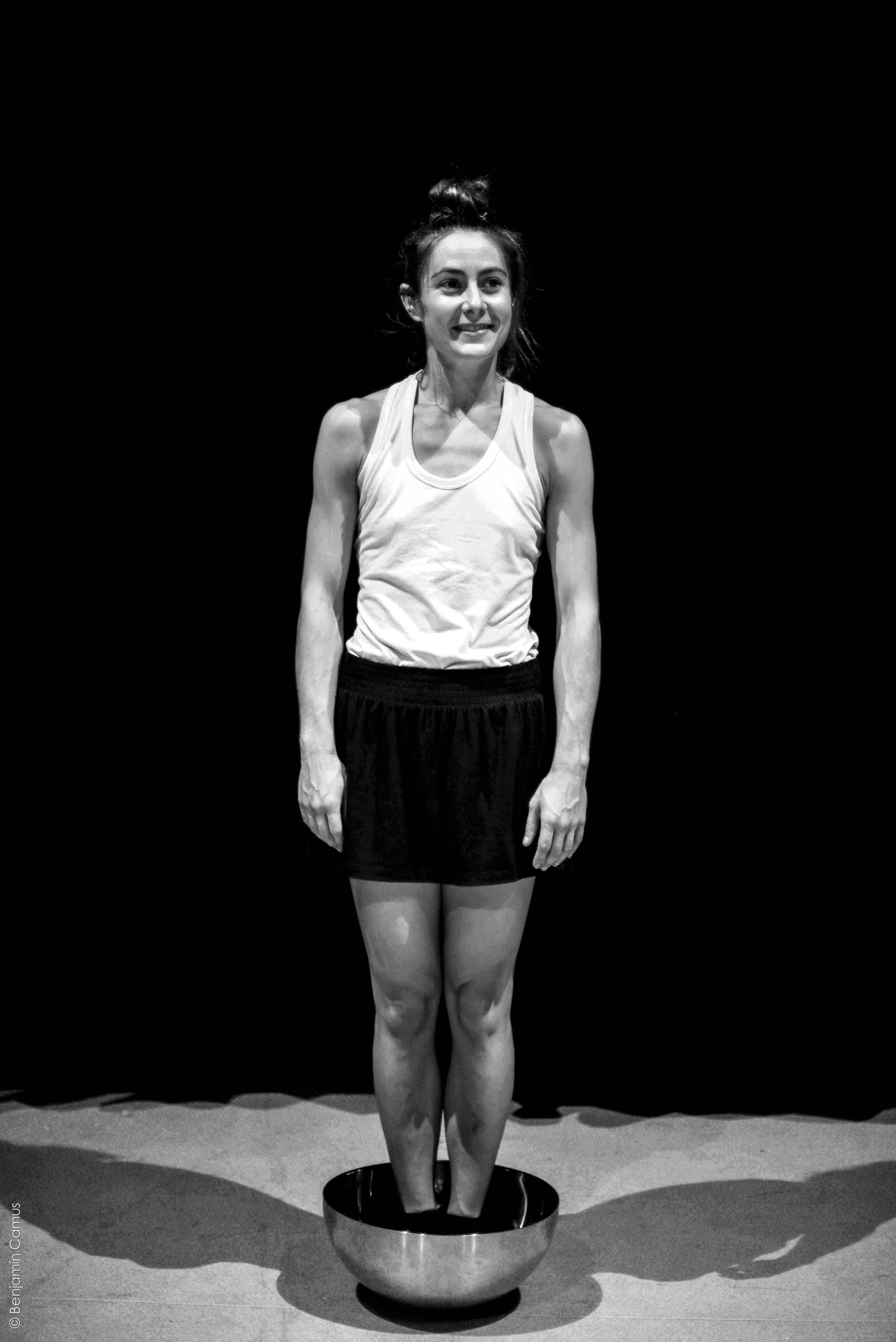 Berna Huidobro is an actress, handstander and hand to hand flyer. She studies theatre at the Catholic Univerisity of Santiago-Chili and at the Berty Tobías International school-Barcelona. In 2011 she creates cia. Giramundo, touring Europe. She is also teacher of handstands and has a master degree in cultural management. She worked as producer of festivals and companies: La Fura dels Baus, Tárrega and FITICH.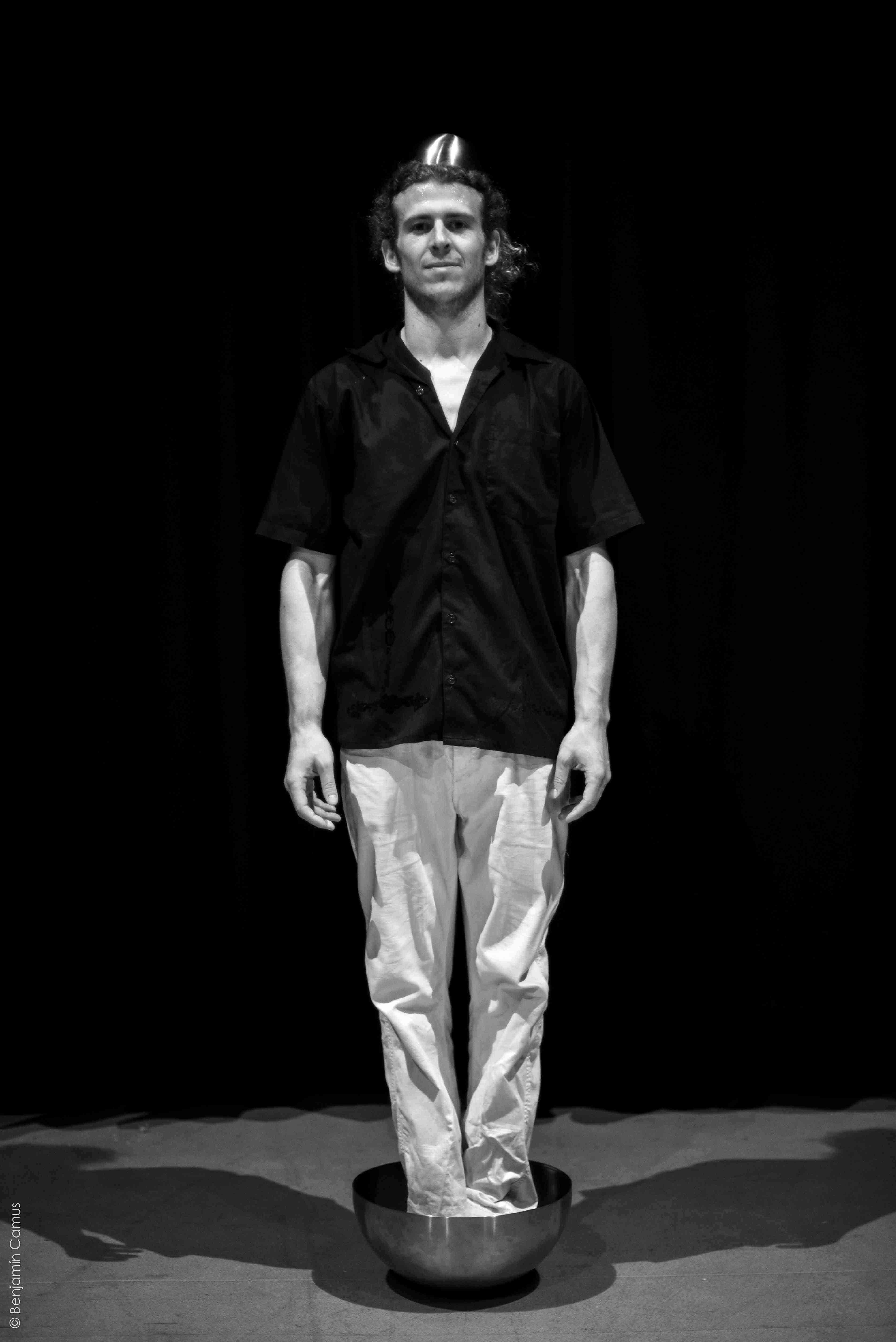 Tim Belime is a circus artist: an acrobat and base in hand to hand. He creates in 2010 Trio Satchok and tours Europe after studing in ACaPA's circus school, in Tilburg-Holland. He also worked in the company Estropicio-Barcelona, with the show "Praxis", in the Western Australian Circus Festival as a circus teacher, and in the festival FITICH as technician and producer.
What ?
Gallery
ATEMPO is the show with which Cia Vaya works. It was created in Barcelona 2016, and in Valparaíso 2017. The full show is 40 minutes long, and different 30 and 15 minutes versions have been developped to better suit the conditions of each events.
Prior projects
Urban Acrobatic Show, a show from Trio Satchok that has been all around Europe between 2010 and 2016, with Marius Pohlmann, Galatée Auzanneau, and Tim.
Praxis, an original creation of Cia Estropicio with Oriol Pita, Famara Pardo and Tim, in 2014.
Thread dreams, a show that toured in Europe between 2011 and 2016 with company Giramundo, Maria da Ikha and Berna.
Cofficee, a show created by Jaime Barbosa and Berna in 2015, Barcelona.